NubianGraphics.com

NubianGraphics.com
R U A VIRGO VIXEN!?!
If you need an insightful analysis of your love life, career prospects or anything else that has you stumped,
Virgo is your best bet
. Virgo is, after all, a practical Earth sign that's ruled by brainy, logical Mercury. As such, they see what less astute people tend to miss. They'll pick apart your quandary on every level, down to the last nick-picky detail (which you no doubt overlooked). Your
Virgo friend will have noticed all the faults of your troublesome boyfriend
and probably advise you to dump him, Whether his faults are worth dumping him for is entirely up to you, but
depend on your Virgo friend to point them out, just the same.
But just remember, your Virgo is just being helpful.
That's because Virgo is the sign of service -
their main motivation is to be useful.
If you're feeling depressed,
rely on your Virgo friend to supply herbal tea and sound advice.
However, they won't pull any punches if they see you're up to something that's detrimental to your well being.
And they're usually right!
Efficient, humble, and hard-working, Virgo helps make the world go 'round,
often from behind the scenes. They usually don't make their presence known while they go about their business. However, you'll certainly feel their absence after they leave, when everything turns to chaos from the countless little things left undone.
They are smart, hard-working
perfectionists
, which make them
highly competent
at whatever they do, but then, it's all in the details for Virgo.
But in the beginning, you have to get their attention, first. Then you
have to earn their respect
(hopefully you're a bit brainy yourself). These tasks aren't easy because Virgo is picky with a capital P. They have
extremely high standards
. What's more, they're so
self-sufficient
that some of them are perfectly happy being alone for long periods of time. Approach a Virgo too quickly, and without finesse, and you'll get the cold shoulder. They'll pretend you don't exist. That trait gives them a powerful mystique.
Being hard to get isn't a game to Virgo, it's in their nature.
So, how do you entice a hard-to-get Virgo? You'll need to be subtle, smart and sensitive -
but
strong as well or else they won't respect you
. And you'd better be genuine because
Virgos can spot fake people from a mile away.
Did I say it would be easy? However, once you've captured the heart of your Virgo, they'll do whatever it takes to make the relationship work, because
hard work comes naturally to them as well.
Symbolized by the virgin, Virgo is the purist of the world, seeking perfection and truth in everything they do. They are the healers of the world, too, making the world a better place to live.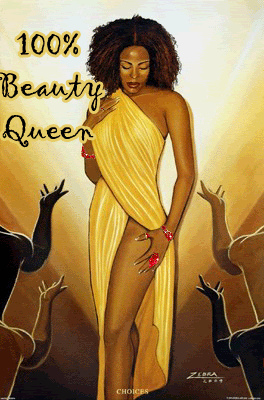 NubianGraphics.com