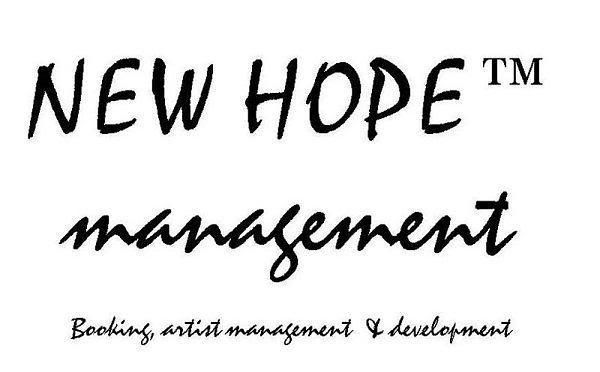 Singleton Newman is a woman of quality! Born January 14, 1984 to professional musician, teacher and guitarist Tom Newman and media consultant mother Pamela Jones-Newman in Washington, DC, her name bought her into a unique category and was a characteristic that allowed her to stand out from her peers at an early age. Singleton generally being a last name is Singleton's first and she is always complimented on its origin and originality.
Singleton got her name from her mother's college mentor and it means a person or thing occurring singly, especially an individual set apart from others. Singleton being an only child was afforded many great opportunities to learn and experience new things. Having a love for the arts from the beginning, Singleton sculpted her creative skills in the arts through dance and music programs her mother exposed her to at an early age. She participated every summer in college and university programs where she attended classes and lived on several college campuses, and during her high school years, on weekends, she was in the Upward Bound Program at University of Maryland Baltimore County.
Having danced with the Carol Chesley Dance Academy, the Children's Dance Division of Towson University, and Sudbrook Arts Center, Singleton also performed for various churches and school programs. At the tender age of 12, she made a decision to take her love for the arts and turn it into a profession. Upon graduating with a Bachelors of Arts in Management from Hood College in 2006, Singleton decided to step into the entertainment industry full force. In 2006, she founded New Hope Management, a boutique management and booking agency and took on her first client, her father, guitarist Tom Newman. In addition to starting her our company, she also did bookings for gospel hip hop artist Von Vargas, and interned for Three Keys Music, a jazz label located in Silver Spring, Maryland. In addition to her father, Singleton also began her stint in 2008 as Executive Vice President with Steel Bars Entertainment in which she was instrumental in planning events and marketing and promotions for the label's various hip hop acts. Currently, Singleton is still managing guitarist Tom Newman and with the assistance of her cousin, Dionne Smith she is progressing in cultivating New Mu Productions, which will house the publishing, management, and marketing of all the upcoming Tom Newman entertainment and non-entertainment business enterprises.
Singleton is instrumental in the DC, MD, VA artistic community as a hip hop ambassador, promoter and supporter of regional musicians and artists. She is also co-manager and agent for rising hip hop star Michael Wayne who is slated to have various mix tapes and a full length album released in 2009. In 2009, Singleton will revamp her company New Hope Management into not only a booking and management agency but to a full scale producer and coordinator house of large scale concerts, festivals and tours. By using her love of the concert experience, Singleton is hoping to take her company to the next level in the entertainment world. Singleton is a member of the Washington Area Music Association (WAMA), Organization of Women in Entertainment (OOWE), National Association of Black Female Executives of Women in Entertainment (NABFEME), and the Women in Entertainment Empowerment Network (WEEN). Singleton credits God, her family and close friends for their love and support.

MY MANAGEMENT CLIENTS




TOM NEWMAN
Tom Newman is a real, true musician. Boiling in his veins is the talent of a true musical icon. With modesty, diligence and passion, Tom Newman works in every performance to create a musical atmosphere so fierce each audience member is left breathless and inspired.

Tom Newman is a native Washingtonian who started formally studying guitar at age 15 and turned professional before his 16th birthday. "I can remember traveling to Northern Virginia from Northwest DC by myself when I was 15 to practice for performances I had with guys three times my age." His independence and maturity landed him many performance and learning opportunities at a young age. He attended Howard University and started teaching at the age of 18 years old. While at Howard, he recorded the hit record "Let's Do the Latin Hustle" with Eddie Drennon and BBS Unlimited Band which formed in 1976. After graduation and through the years, he has played with such greats as Stanley Turrentine, Wilson Pickett, Roy Ayers, Lloyd Price and many others. As a teacher, he taught in D.C. Public Schools for 20 years as well as in his own private studio, private music schools and Bowie State University. Tom is a much sought after musician, be it in a live or studio situation. He is also a clinician having developed various workshops.

His latest endeavor, The Tom Newman Project is a multi-styled musical ensemble. The group can go from Tom playing solo guitar to a progressive jazz trio/quartet to an eight piece vocal based group. The Tom Newman Project features music's best of the best in Maryland, Washington, DC and VA, one of the best being vocalist Bryant "Lou" Roberts. In addition, Tom Newman has also established a full comprehensive musical service and production company, New Mu Productions. Along with daughter, Singleton Newman, cousin Dionne Smith and music colleague Gary Miller, New Mu Productions will house the production, publishing, management, and marketing of all the upcoming Tom Newman entertainment and non-entertainment business enterprises. These include:
Tom Newman Project featuring Bryant "Lou" Roberts (Contemporary R&B)
Tom Newman Trio (Smooth Jazz)
Tom Newman Blues Project (Blues/Rock)
Conscious Brother (Progressive Rock/Jazz Fusion)
IN YA FACE Band (DC Go-Go/Pocket R&B/Hip Hop)
Malone & Barnes' Spontaneous Simplicity (Fusion)

One on One Musical Instructor (guitar,bass, keys, improv and theory for all instr.)
Clinician or Seminar Speaker/Panelist
Musical Director
Tour and Studio Musician for Hire
Arranger
Producer/ Musical Consultant

To inquire about any of these services, email tomnewman56@comcast.net. (serious inquiries only)

Tom Newman plays Brian Moore MC1 with Piezo pickup and midi uses Line 6 POD effects processer. Visit www.brianmooreguitars.com for more information about his guitars and other equipment.




I'm also lead A&R for Motivated Artist Making Records (M.A.M.)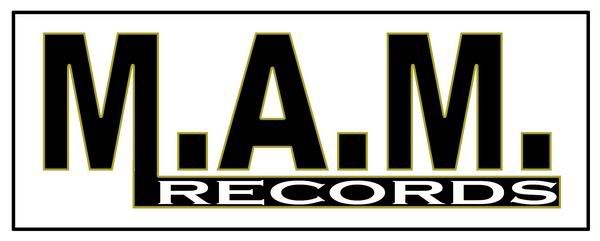 Check out each Artist Bio and Information:






TAZ-SPITTA AKA DANILO The combination of hip & R&B has birthed some of the best music of this millennium. The concept of the hip hop-soul collab has also fostered great sounds that only a few artists have mastered. One of those artists being Donte Williams best known as Taz Spitta, also known as Danilo. Born February 23, 1986 in Baltimore, Maryland, Taz grew up listening to the greats of R&B and pop including Michael Jackson. Using the King of Pop as his influence he developed a talent for singing and entertaining. Inspired also by the R&B sounds of Baby face and Boys II Men he developed his talent for writing poetry in middle school. Not sure if he would be able to express all of his feelings through R&B, Taz transitioned to hip hop. "I was already in love with music but my love deepened when I found that I could rap." His hip hop persona best describes his hip hop moniker Taz Spitta. "I got that name because when I'm mad my attitude is like the cartoon character and I just added the 'Spitta' at the end to highlight the fact that I rap." The R&B persona comes from his middle name Danilo which best describes his smooth R&B vocal abilities. In order to make his place in music Taz joined the rap group, 410Brigade along side Jerome (J-Rome), Brandon (Acid) and Lil' Iky. The group never reached its full potential even though Taz was confident in their music. After taking a short break from music, a friend told Taz about 4Fathers Management and Entertainment Group. Due to lack of investment by the company, he then made a decision to sign with MAM Records after meeting CEO Jose McGraw. With M.A.M Records as his recording home, Taz Spitta aka Danilo is ready to take over the hip hop and R&B worlds. In addition to recording, writing, and producing for other artists, Taz will performing live at shows around the Mid-Atlantic region. His next project will cross both genres and Taz seeks feedback from his fans in order to improve his craft. For more information about Taz-Spitta aka Danilo, please visit www.myspace.com/mamrecords410.



And finally, the CEO and Founder Jay McGraw!!!!


Motivated Artist Making Records was founded 2007 in Baltimore Maryland. M.A.M. Records formerly known as McGraw Artist Management (M.A.M) then merged to an independent Record label with a roster that consists of hip hop and R&B acts. M.A.M Records is still looking to build into a major label with music for all genres. With the current state of music, M.A.M. Records brings different shades of music. Our goal is to promote, distributed, and market the artists music. Motivated Artist Making Records currently has sponsored Queen of the Mic 2, World War 2, Sophisticated T.V and M.A.M. Presents Victory. M.A.M Records Executives have also judged shows for Four Fathers Entertainment, Urban Star Search hosted by Key West, Eyes of a Storm Entertainment, and Arsonist Camp Presents Who's Got Next Talent Competition. Our list of clients includes Lyan, Dirty Diamond Claw, Chris Stylez, Rescy Roc, Princess Sha, Shaka Pitts, and Dianlo aka Taz-spitta. We look to make history by reaching major label status and taking M.A.M. worldwide. We have a team that works directly with our artists to make sure that their career is moving in the right direction. With artists in Virginia and Philadelphia, PA and Maryland we are building our brand everyday.